Trauma & Truth
Trauma isn't the end of the story, because truth is made from trauma.
Life is not ever an either/or binary.
everything turns to gold
Join a Wisdom Circle with nina be to gather with other individuals whose hearts also ache, whose minds also race, whose dreams also beckon for Truth...
Your trauma CAN transform.
It will become the Wisdom.
of your truth.
Upcoming Wisdom Circles
with nina be
7 week group
Sept-Oct, 2021
September 12, 19, 26,
October 3, 10, 17, 24
Sunday Nights
6-8pm (EST)
This is a 7-week deep dive investment of detailed approaches to body, mind, heart coherence:: What is rusty? What is avoided? What is wounded or aggressive? What is blocking feeling good about ourselves? We are guided to live into the wisdom principles of success.
For female-identifying persons.
We know it can be uncomfortable to do something new...
contact us with your questions
Enrollment is now closed for this session.
4 week group
November 2021
November 7, 14, 21, 28
Sunday Nights
6-8pm (EST)
This is a 4-week basic introduction to finding unity through our bodies, minds, and hearts. This Wisdom Circle gently offers a blank canvas for us to feel our tension patterns that create pain and suffering. Together, we create a welcoming environment by sharing yoga, breathing, meditation and writing, where all authentic expression is honored and respected. Together we hold mindful ease and transformation for each other.
For female-identifying persons.
We know it can be uncomfortable to do something new...
contact us with your questions
Come Gather With Us
At Wisdom Circles, individuals gather to affirm each other's courage, strength, and capabilities in order to balance and clarify how our trauma is how we have survived; respecting how intelligent we have always been.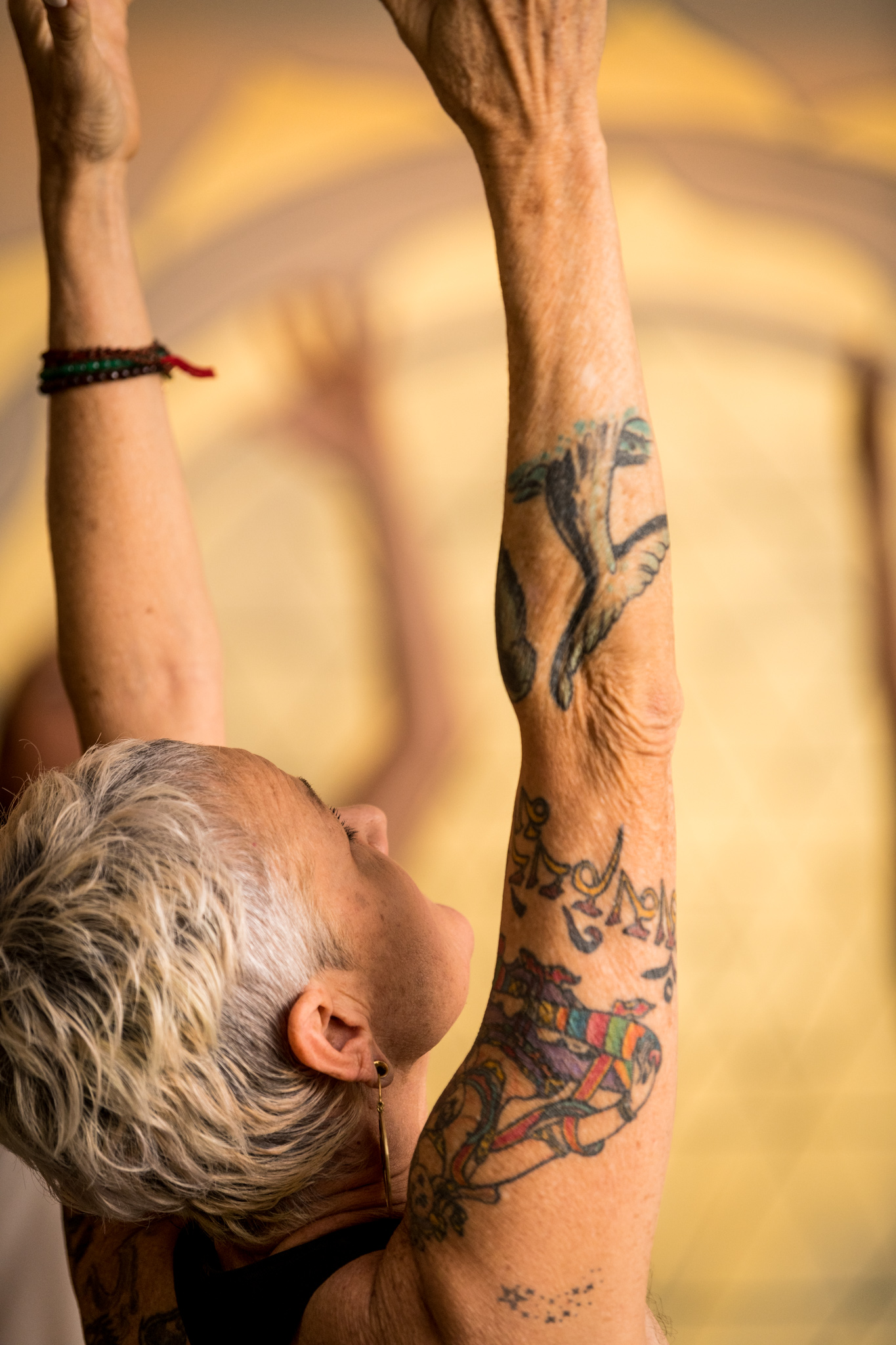 Feel What You Feel
Wisdom Circles are spaces where no one is named as sick, broken or bad. For many participants, a Wisdom Circle is often the FIRST time they feel free to ACTUALLY feel what they feel.
Enrich Your Experience
You will enrich your life through restoring yoga practice, breathing, expressive writing, discussion and meditation, in order to cultivate YOUR wisdom.


Connect to Transform
In a Wisdom Circle, you will learn to love yourself and find powerful ways to connect within yourself, your life, with others and the world.
What Participants Say...


"Being in the circle allowed me to treat myself like a friend."
-Courtney
"The approach was brilliant & transformative."
-Jacqueline Rodriquez 
"A lovely way to feel connected in a safe space​."
-Ally
Why We Gather
We gather in Wisdom Circle cohorts to collectively witness & experience opportunities & invitations for our trauma to transform.
By learning together to be with the feelings & experiences & embodiment we have access to in the present moment, we find our Wisdom.
I am very interested in all the parts of us feeling at home.
I started Wisdom Circles in 1978 as a theater exercise to help myself & fellow performers build & grow our living stories with trust, of ourselves & each other.
It was crucial to familiarize ourselves with the stories & elements that impacted our psyches, and sometimes even terrorized us with unfriendly & unmanageable thoughts & gestures of the spirit.
Because I was so DONE with the pathology of trauma in this crazy world we live in, I brought my Wisdom Circle Method from its theatrical roots into the intersection of Dance, Spiritual Practice & Psychology.
There is nothing, and I mean NOTHING, sick or bad or broken about your or your experience. We just call the process of transforming the trauma into truth "taming dragons" so that we can enjoy ourselves fully within the theater of our psyches and the roles we get to choose.
The Intelligence is Already Within You
Wisdom Circles provide support for relieving the various complications of trauma, through a variety of experiences that have proven effective through research. The most potent support of Wisdom Circles is the power of the group; sitting together, offering kindness and care. Sometimes, just the smallest adjustments to our self care can be enough to feel more alive.
If You Are the Kind of Person that Likes Research...
The Wisdom Circle Method developed & facilitated by nina be is so profoundly powerful that it is being studied by researchers at Duke University.
What Participants Say...


"I joined to find some ease in my body & mind."
-J Dupuis
"I'm enthused about being good to myself."
-Ananda
The Wisdom Circle Method


The Wisdom Circle Method developed & facilitated by nina be is being studied by researchers at Duke University for its power to transform trauma. It draws on a wide range of ancient wisdom and modern knowledge.
Each Wisdom Circle begins with paying attention to the simple act of breathing into the body, as an introduction to feeling more alive, as stress is relieved.

(MindBody Centering Yoga)
We then, rest together and notice feeling each part of the body, with respect and curiosity, in order to to reduce emotional reactivity and increase self-regulation. (Yoga Nidra)
As we slowly move, the body is invited to feel more comfort and calm for self regulation and health. (Polyvagal Theory)
The core relationship for our lives is with our bodies. When we understand the body better, how it grows and expresses, we understand how we are really doing in the world, moment to moment. This is embodiment. (Body Mind Centering)
As we develop a sense of Self, we can move into relationships with others, with knowledge of our tendencies of reactivity, which may be rooted in patterns of behavior from generations of familial, cultural, societal and spiritual practices. (Humanism/Family Systems)
The central portion of the session explores our expressive writing to strengthen each person's voice and positive identity. (Expressive Writing)
We find that shifting into a more positive narrative and self talk can relieve the pressure of hopelessness, positive aspects of the human experience that make life worth living. (Positive Psychology)
Trauma happens on a spectrum, so waves of intensity ebb and flow. As we learn to tend to moment-to-moment conditions, we feel less abandoned and more supported, hence trusting ourselves. (C- PTSD research from Van de Kolk @ Trauma Institute)
Each Wisdom Circle Gathering ends with using a powerful mind-body-heart affirmation for processing where we are, where we may go and our commitment to stay with ourselves through it all. (EFT)
FREQUENTLY ASKED QUESTIONS
DO I HAVE TO KNOW HOW TO DO YOGA TO PARTICIPATE?
No! Prior yoga experience is not necessary or required for you to join Wisdom Circles and benefit from the powerful model of gathering.
WHAT IS THE DIFFERENCE BETWEEN THE 4 AND 7 WEEK WISDOM CIRCLES?
Both groups contain similar elements and inquiry. The 4 week wisdom circle is a condensed, lighter touch, and the 7 week wisdom circle is a deep dive intensive. It's up to you what kind of space you have in your life to process your work. You may begin with either group.
ARE THERE DISCOUNTS AVAILABLE?
Currently, the 2021 Wisdom Circles are discounted with a generous grant from our community non profit LiveGlobally. With this grant we are currently able to offer a 50% off discount on the full tuition. You have the option to pay the full price, which helps us pursue our global truama projects. Thank you!
WHAT CAN I DO TO GET READY FOR MY WISDOM CIRCLE?
Along with your commitment to show up for all the weekly sessions, we suggest you enjoy prepairing a resting quiet space for our time together. This can include a yoga mat, blanket, big bolsters, little bolsters, pillow, your favorite journal, and art supplies.
What to Expect from a Wisdom Circle
Whether you are joining us for the 4 week, or 7 week group expect to find a place to be seen and see others as we transform our trauma together.
The Wisdom Circle Method developed by nina be and studied by researchers for its power to transform trauma will gently guide you through layers of self-realization.
While self-realization looks different for each individual, every time it happens as proof-positive that everything does, indeed, turn to gold.